When your ESAANZ membership expires, you will be notified about your renewal options.
Once you are ready to renew, head over to the account page. This can be reached by selecting the Manage Account section from the main menu:
You will be presented with a login form. Type in your username (typical your email) and your password and click on Log In: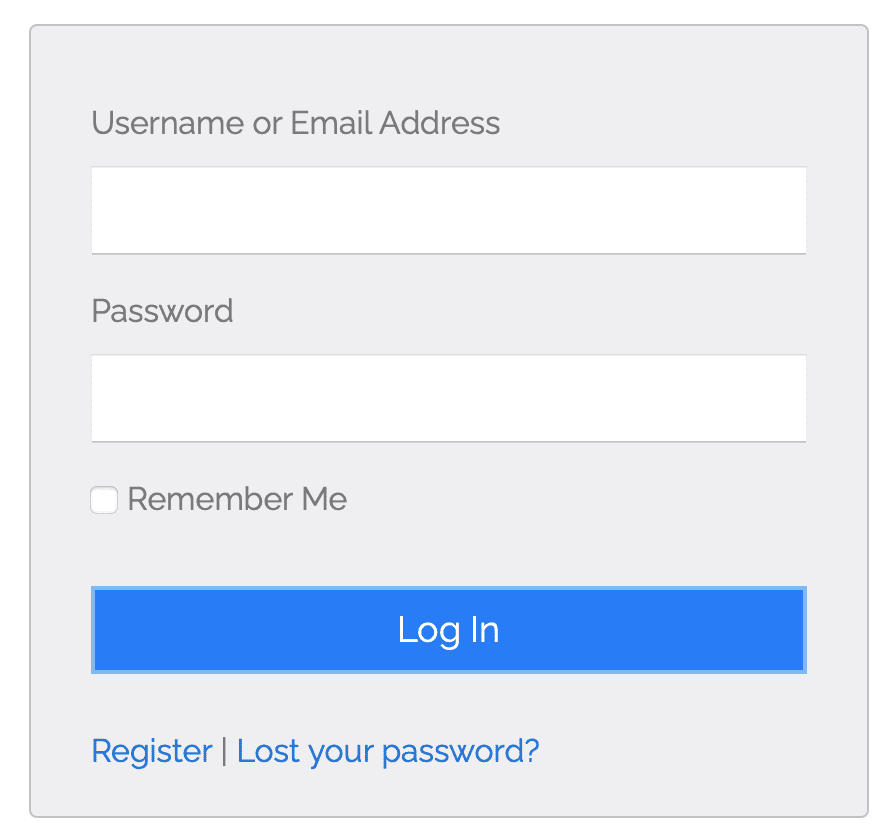 Note: If you do not remember your password, click on the Lost your password? link and follow the instructions to recover it.
Once you log in, the system will present you with your membership status: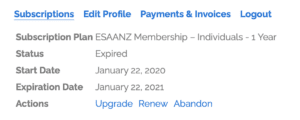 The membership above has expired. The subscriber has two options:
If they would like to renew the same membership, all they have to do is click on Renew
If they would like to upgrade their membership (usually signing up for more than year at a discounted price), all they have to do is click on Upgrade
Once you have made the corresponding choice, you will be presented with a secure form to submit your payment details. If you need to update your information, you can carry this task as well: